6" Seamless gutter with 3"X4" downspouts. This is the largest residential gutter available.

Patio Cover. Patio shown below is done with metal sheeting. They are also available in non-insulated pans and insulated roof panels.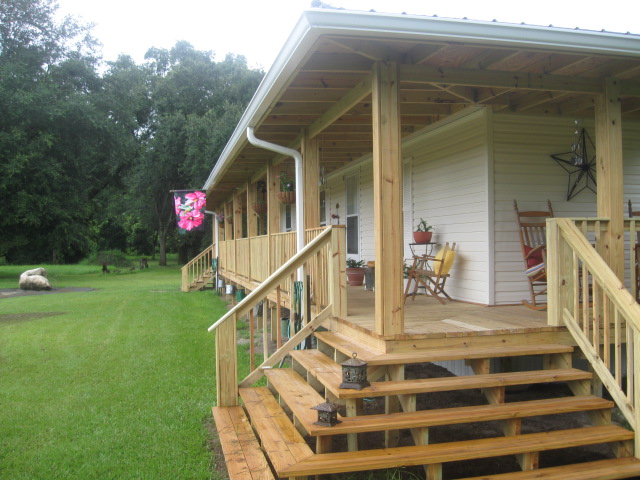 Screen Enclosure. Available in non-insulated pans or insulated roof panels.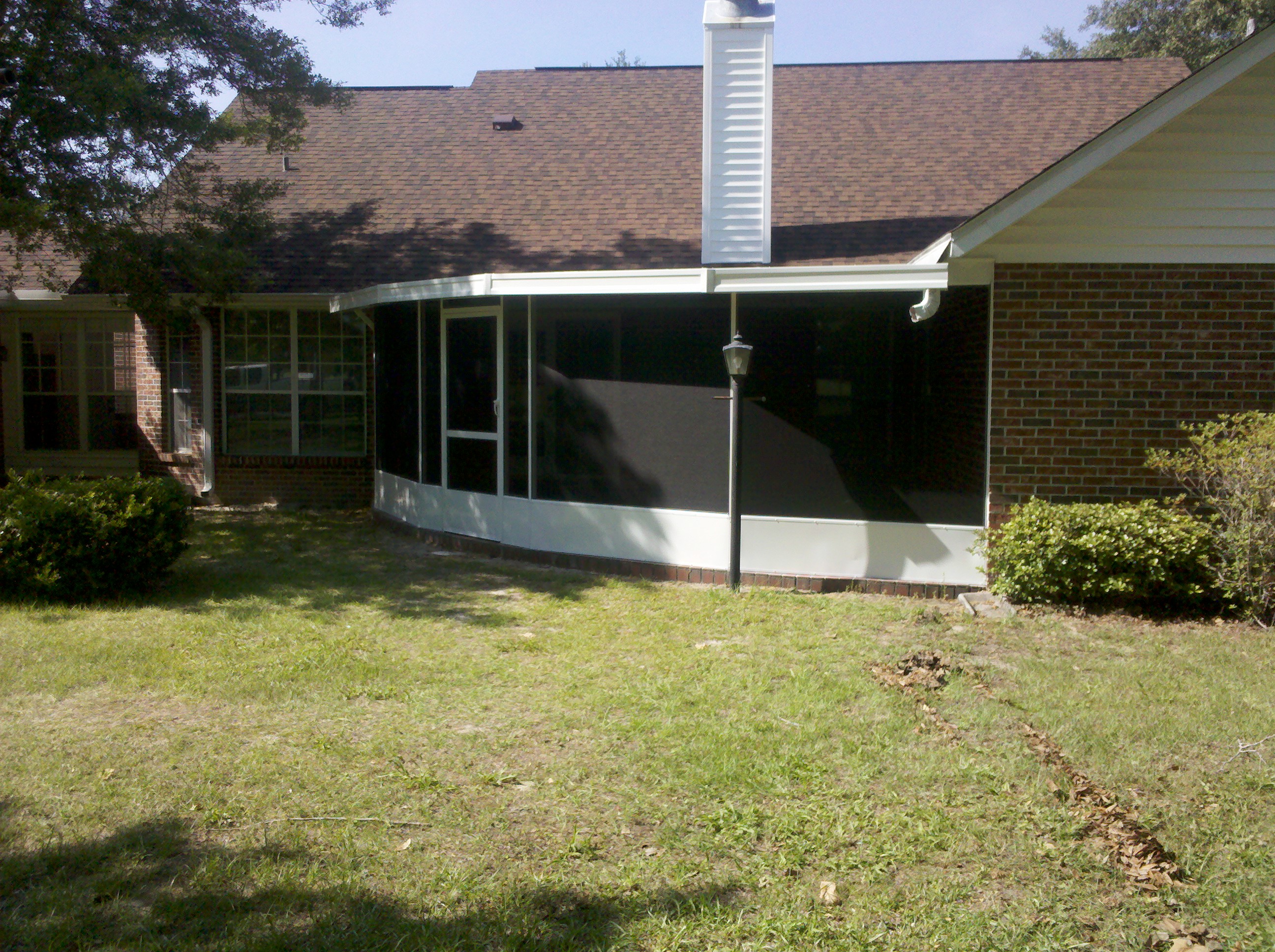 4 Season Room. (Florida Glass Room) Enclosure shown below is an insulated room with glass windows and cabana doors.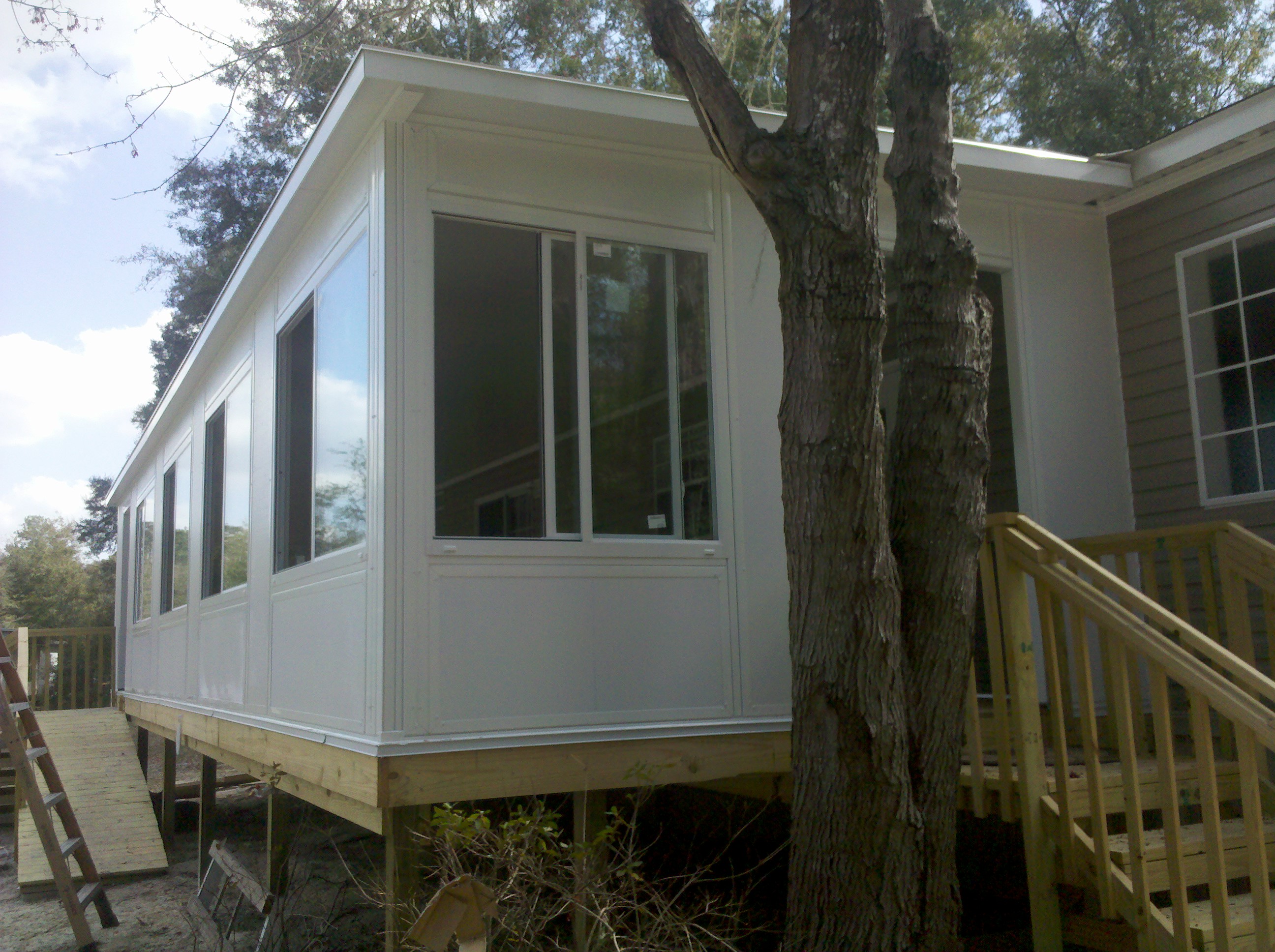 3 Season Enclosure. Available in new or existing rooms. Vinyl windows are available in vertical or horizontal window frames. Tint colors are Clear, Bronze or Gray.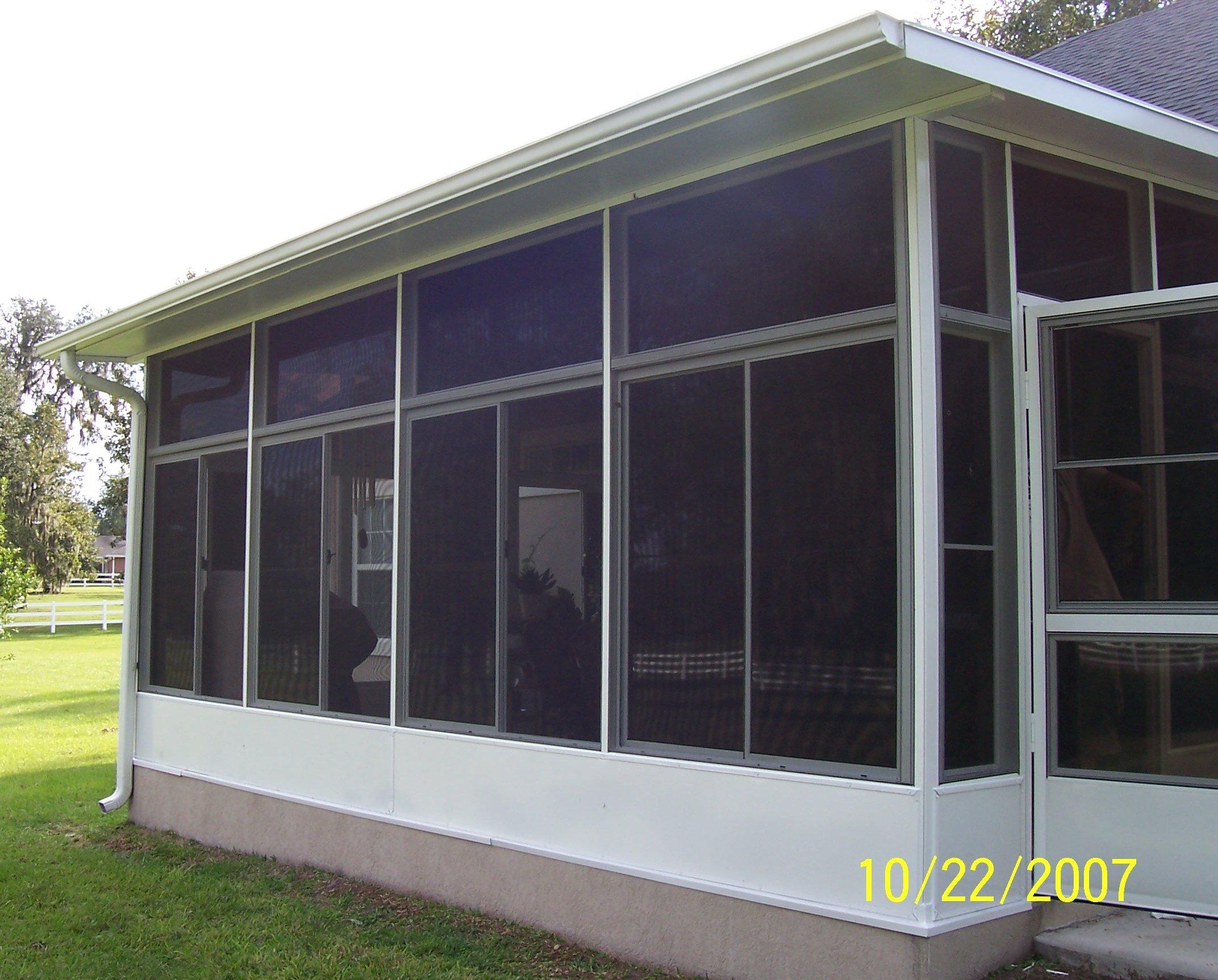 Garage Sliding Screen Doors. Garage Sliders are custom built to fit your garage. You do not have to remove your garage door and they have a threshold that can be driven over so you do not lose the use of your garage.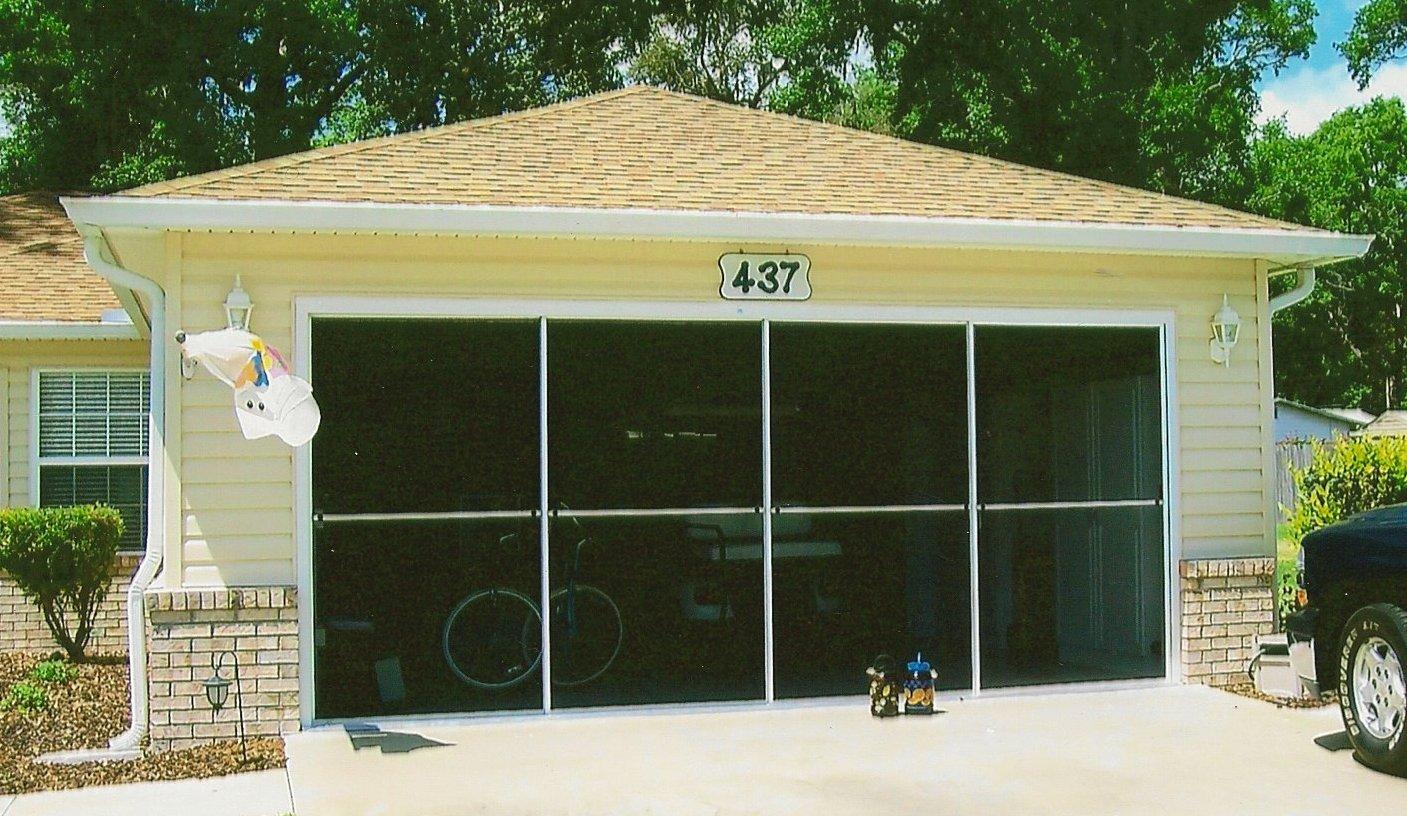 Vinyl Siding, Soffit and Fascia. Ceder Shake Vinyl Siding and Vinyl soffit is shown below. Soffit is also available in aluminum.